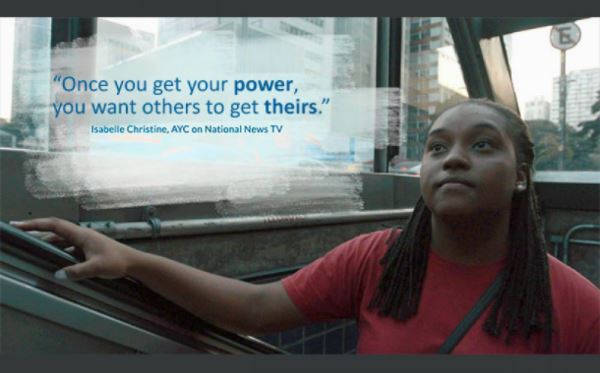 Becoming a changemaker must become the new norm for growing up. In this historic moment, it is time for a big change, for a big movement. It's time for a new literacy, the Everyone a Changemaker literacy.
At the heart of this movement are the Ashoka Young Changemakers: a carefully selected network of young people who have found their power to create change for the good of all, and who are engaging their peers and the entire society in realizing a world where everyone is a changemaker.
One of the Ashoka Young Changemakers from Brazil is Isabelle Christina dos Santos Silva, founder of Projeto Meninas Negras (Black Girls Project). The 16 years-old girls in this project decided to do something about the lack of opportunity for girls and children from poor families. Isabelle's initiative connects black girls from suburbs with big companies through mentoring programs that improve and develop their personal and professional growth.
The project seeks to include these young people in the academic, professional, and cultural settings of society that have been socially and historically denied them. Isabelle's goal is very aligned with the Everyone a Changemaker vision: "Once you get your power, you want others to get theirs," she said in a interview with Jornal Nacional from Globo, the most relevant and viewed News program in Brazil).
See more here