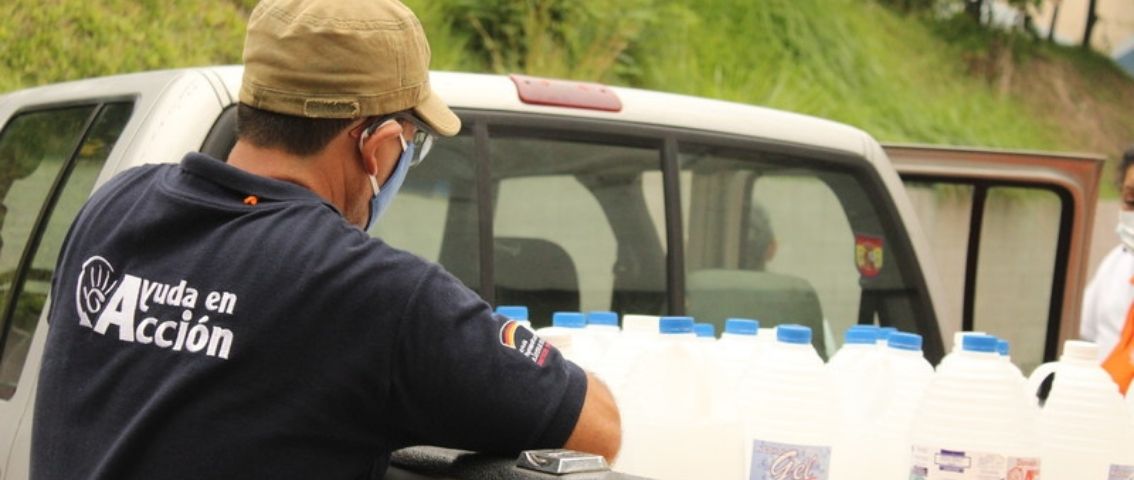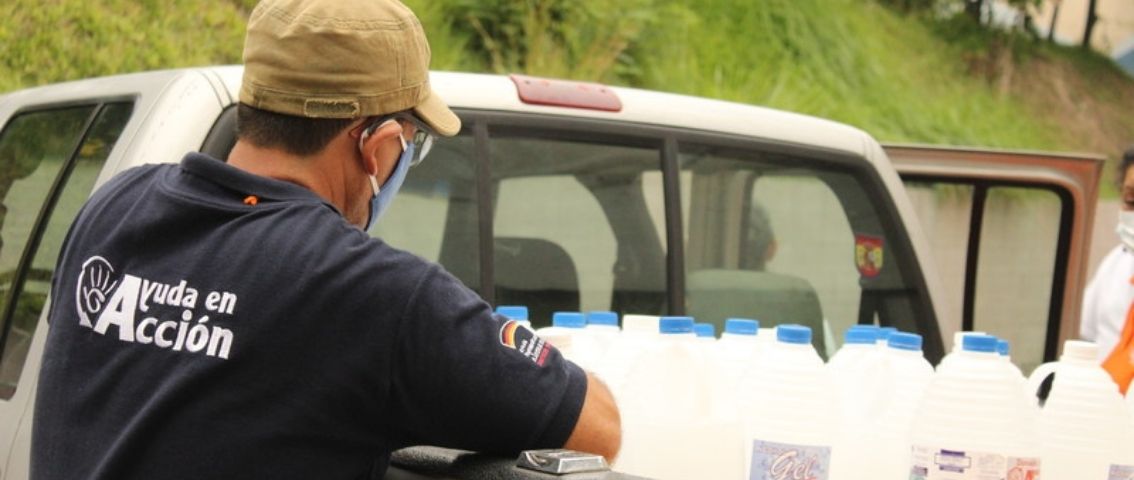 The Bolivian Chiquitanía, in the eastern department of Santa Cruz, is one of the areas most affected by COVID-19 in the South American country. Thanks to the joint work of Ayuda en Acción and the Consejo Empresarial Alianza por Iberoamérica ( CEAPI ), the community of San José de Chiquitos now has new equipment and biosafety materials to face the pandemic.
The origin of this alliance takes place in a solidarity auction held on September 30. During the event, the Bolivian artist Jessica Kuljis painted a painting live that was acquired by Mireya Cisneros, co-founder of Unidos en Red, for a value of 7,500 euros. Later this amount was donated to Ayuda en Acción to support their work in Bolivia.
Mireya Cisneros, co-founder of Unidos en Red, has been satisfied and excited because "this contribution has contributed to improving the quality of life of people in San José de Chiquitos." Likewise, it has influenced the "need to promote solutions with high social impact, as the UER Foundation pursues, to fight against the effects caused by the pandemic".
For Núria Vilanova, president of CEAPI, "it is an honor to have been able to collaborate by welcoming the celebration of this initiative into our Congress and that it has served to help a community in need during the health crisis". "This action, like so many others, shows once again that entrepreneurs have contributed and are actively contributing to society in such a serious situation that it is living with worldwide."