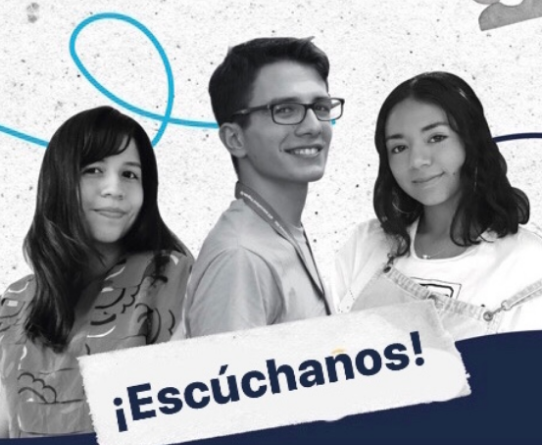 Knowing the realities in which the young people who inhabit our continent operate is fundamental. That is why América Solidaria México , In alliance with one of the largest media in Mexico, the newspaper El Heraldo, they developed a project to enhance the communication skills of young volunteers: the Rebeldes Concausa Podcast.
Luis Fernando Méndez (18), Valeria Blanco (18) and Iker Landeros (18), tell their experiences participating in the podcast, which is currently available on the main digital platforms ( Youtube  and  Spotify ).
Each of the 17 chapters that make up the season is starred by different adolescents from the Concausa Youth Network of Mexico, where they debate with other young people in the country about their projects.