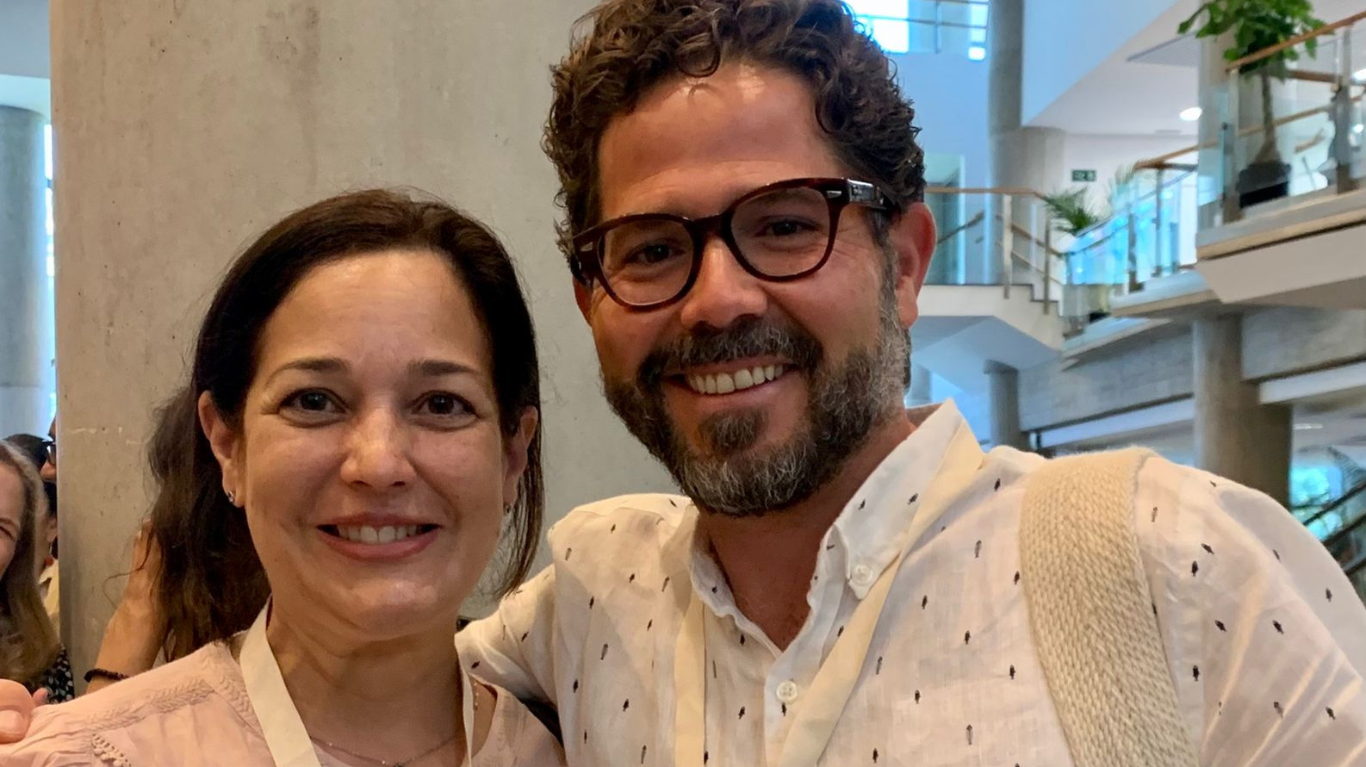 As part of our objective of promoting the sustainable development of humanity, Unidos en Red called the members of our Ibero-American network to this important event that puts man and his well-being at the center.
This summit, whose purpose was social change, was attended by leaders from the third sector, scientists, institutional agents, artists and personalities from the business world from more than 60 countries on five continents who work at the intersection of individual and collective well-being from very different approaches: diversity, accessibility, equity or inclusion.
In the words of Patricia Kehler, director of Unidos en Red "In Unidos en Red we add all the initiatives that contribute to the development of human beings, peace and the planet. That is why, in addition to participating in this first summit, we invite members of our network to participate because after the pandemic we understand that the well-being of people is of vital importance".
The event took place in Bilbao, a city that stands out for its role as an international center for art and culture, as well as for the transformation that the city is developing around the Bilbao Charter of Values ​​approved in 2018 after a participatory process citizen.
With it, the focus is placed on the Sustainable Development Goals and, very especially, on improving the well-being of citizens. The Wellbeing Project aims to create and promote a movement of change in the culture of the social innovation sector towards a culture with greater well-being for the actors that comprise it.
It works in co-creation with more than 20 organizations such as Ashoka, Skoll Foundation, Porticus, Impact Hub, the World Economic Forum, Georgetown University, Stanford University or the Greater Good Sciences Center of Berkley. It also has a network of more than 200 global, regional and local organizations such as the Rockefeller Foundation, Ford Foundation, Danone, Aspen Institute, Mondragon Team Academy or Tec de Monterrey that actively support and are actors in this movement for change.
¨The systematic training of the mind-the cultivation of happiness, the genuine inner transformation by deliberately selecting and focusing on positive mental states-is possible because of the very structure and function of the brain… But the wiring in our brains is not static, not irrevocably fixed. Our brains are also adaptable¨ (His Holiness the Dalai Lama, The Art of Happiness, pp. 44-45)