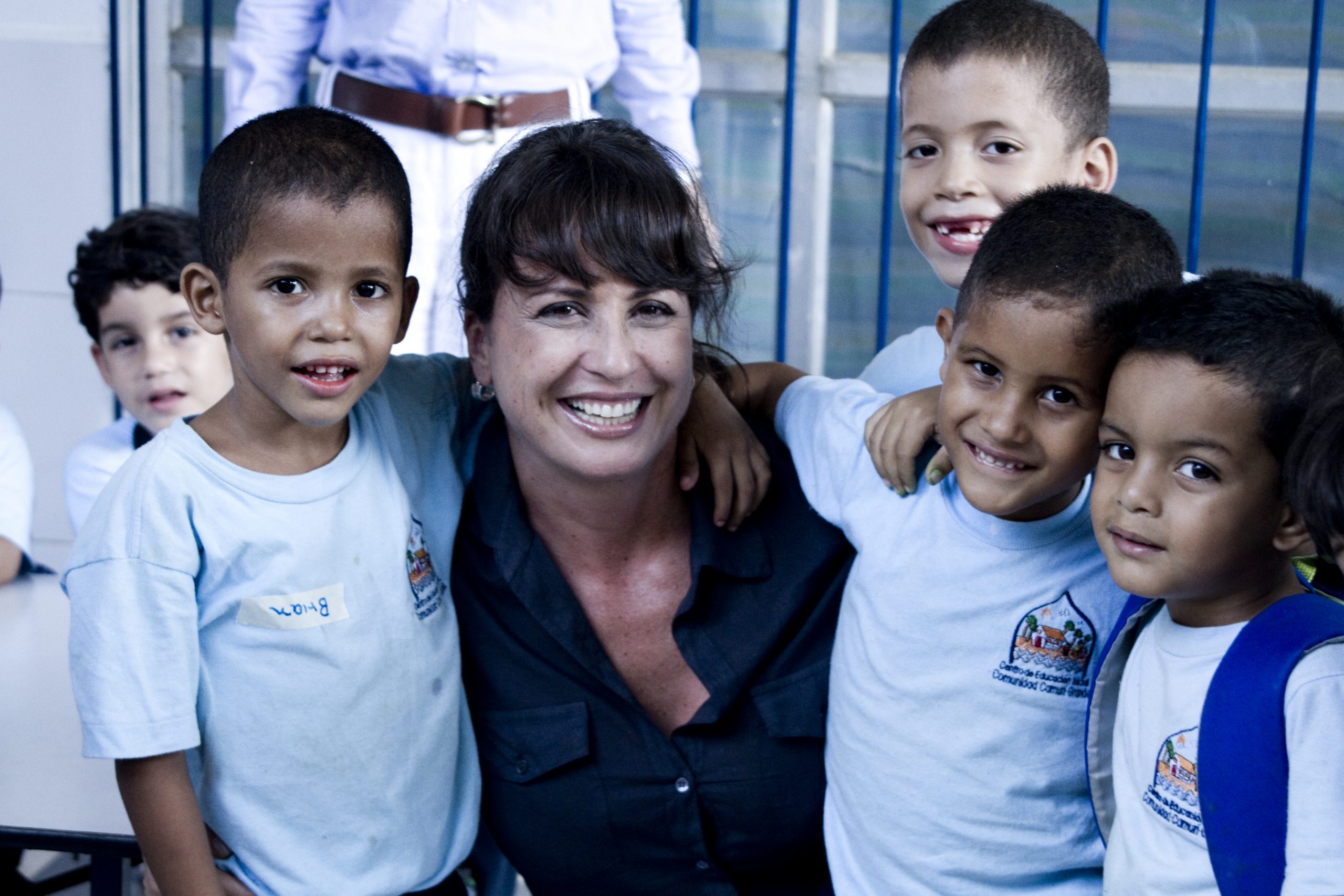 In 1999, the initiative of Oswaldo and Mireya Cisneros, Venezuela sin Límites, was launched: an organization designed to provide support to NGOs and other organizations dedicated to social work, especially those programs
beneficiaries to children from the most vulnerable sectors of society. In other words, Venezuela without Limits would be an articulating organization, with a program of alliances between those who have resources and those who need them.
Mireya Cisneros explains it in these terms: "We created an entity that was able to articulate two different sensibilities, both existing in society: on the one hand, the sensitivity of those who carry out social work in favor of children, and for the
another, of companies with resources and the desire to invest in the well-being of society. Our work, in these 22 years, has consisted in achieving effective and beneficial alliances between these two sectors of society ".
Tangible and intangible
Mireya Cisneros maintains that as important as the quantitative results are the qualitative ones. In 22 years, important companies operating in Venezuela, such as the Digitel Corporation, the Sybven Corporation, Banesco, MRW, Banco de Venezuela, Cerámica Carabobo, Grupo Clover, DirecTV, IVECO, Televén, Seguros Caracas, Clímax, Cines Unidos, Venevisión, Microsoft, Globovisión, Aserca, Procter & Gamble, Femsa, Microsoft, Lenovo, Hewlett Packard and many others have assumed the financing of important projects.
These resources have made it possible for 372 projects, belonging to 276 organizations, to have been completed or to be on track to achieve their goals. "Those 372 projects, adds Mireya Cisneros, have irradiated more than 4 million people. This is what the organizations we have supported report to us. But this is not all. I am sure, moreover, that we have estimated a qualitative leap in the understanding that many companies have of the organizations that carry out social work in Venezuela, with respect to their need, the enormous utility of the work they do and, of course, the need to support them, whenever possible ".
See more here