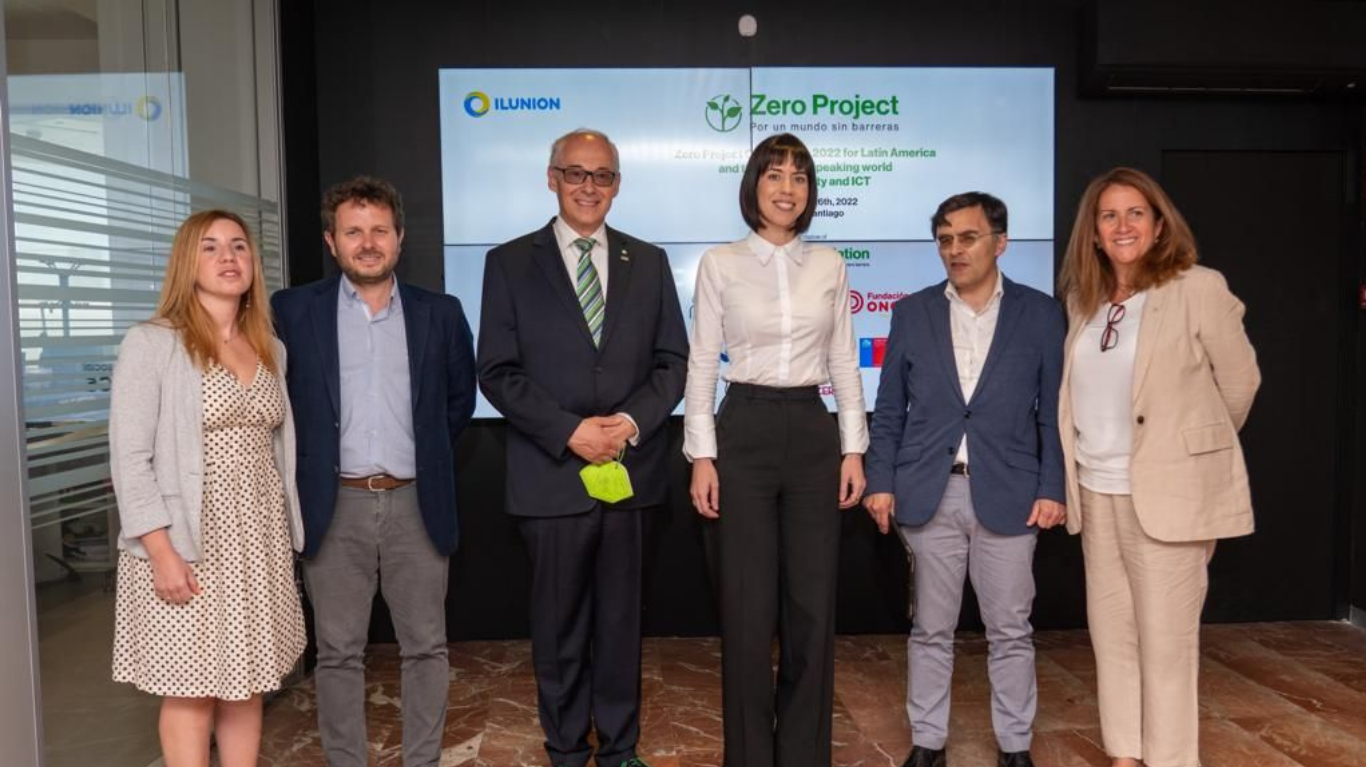 Zero Project is an initiative of Essl Foundation which focuses on the rights of people with disabilities. Since 2019 Zero Project has been supported by Discover Me Foundation, ally of Unidos en Red, to expand its mission for a world without barriers to Latin America and the Spanish-speaking world.
On May 25 and 26, 2022, the Zero Project Conference for Latin America and the Spanish-speaking world Accessibility and ICT was held, where innovative projects for people with disabilities were presented.
The day was divided into four sessions:
In search of a more accessible world
Experiences from Europe and Latin America, Tourism without barriers
ICT – Innovation for inclusion
Access to information and web accessibility.
During the event there was a lot of emphasis on every detail to tailor the conference so that everyone could enjoy it.
It also had an interpreter, before speaking each exhibitor physically described himself and all the content was subtitled so that no one was excluded from the event.
We conclude that accessibility must be a universal concept in all areas, and that a #ZeroBarriers world can be achieved through creative people, who help each other and are accompanied by technology.